5 Easy Steps to Writing on Medium
With Medium, content creators and entrepreneurs alike have access to a powerful platform where they can share stories that are inspiring or informative.
This is a (rare!!) guest post: written by Sharon Kinnier of Talking Gurus. Sharon has seen amazing success on Medium (just like we've seen with Microsoft Start) and I am so thankful she's here to share her knowledge with us. Thank you, Sharon!
An Introduction to Medium – A Writing Platform for Entrepreneurs and Content Creators
Founded in 2012 and based out of San Francisco, this online space allows individuals from all over the world to join together by publishing their work while benefitting from useful tools like spell checkers and writing timers!
Whether you're looking for an outlet just for yourself or need assistance managing multiple contributors on one magazine-like blog post -Medium is your answer. It's no wonder why it has become so popular among today's digital creatives!
When starting out on Medium, many readers and writers may feel less than confident in their writing. That was certainly the case for me – I had an account that went dormant over a year ago!
But by reading inspiring articles from diverse authors on various topics, my love of writing reignited within me – it felt like discovering something new with each article.
Finally feeling brave enough to dive back into both the world of blogging as well as one topic close to my heart: aromatherapy – I knew there were stories waiting to be told!
I get lots of questions when people find out that I am writing and publishing on Medium. In this blog post, I am going to try an answer most of the common questions about writing, publishing, and earning money on Medium.
In this blog post, I am going to try an answer most of the common questions about writing, publishing, and earning money on Medium.
Starting on Medium
Starting on Medium is easy. Simply sign up and start writing. You can set up your profile very easily. You can start publishing to Medium right away.
Once your article is published, send a link to your friends, publish the link on your Facebook page, tweet it, put it on Instagram, TikTok, talk about it on your Podcast, basically put it everywhere.
You want to get viewers from everywhere and hopefully followers.
To start monetizing your writing, you will need to have a minimum of 100 followers. This is why it helps to post the link everywhere.
If you are in very active Facebook groups, let them know that you have published a story on Medium.
Drop the link in the comment section as long as it's not breaking the rules of your group.
Once you hit the magic number of 100 followers, you can then apply to have your articles published in their magazine: Illumination.
I have had an article end up in the Curated Collection #138 which are chosen stories. You might be surprised where your stories end up.
Once you have set up your profile suggested writers will show up on your page. You can choose to follow them or not. In most cases, if you follow someone, they will follow back.
Using Medium is relatively simple.
Here are the basic steps for getting started:
Creating an account on Medium starts you off with a blank canvas to craft your stories – simply head over to medium.com and click the "Get started for free" button!
Once logged in, write away; use the editor's formatting tools and Unsplash photos to easily add visuals then publish it out into the world!
Go to medium.com and click on the "Get started for free" button. Fill in the required information to create your account.
Write a post: Once you're logged in, click on the "New story" button to start writing a post. You can use the editor to format your text, add images and videos, and publish your post.
Medium is connected to Unsplash so you can use photos from there.
Customize your profile: Click on your profile picture in the top right corner to access your profile settings. Here you can add a profile picture, a bio, and links to your social media accounts.
Interact with other users: You can engage with other users by reading their posts and leaving comments, clapping for the posts you enjoy, and following other users whose work you want to see more of.
Promote your work: If you want to get more eyes on your writing, you can promote your posts by sharing them on social media or through email.
You can also use Medium's paid promotion options to reach a larger audience.
There are several ways to earn money on Medium:
Turn your stories into income with the Medium Partner Program! When accepted, earn money for views you receive.
Or take it further and add links to products or services directly in your story—earning extra when they're bought through you.
Affiliate marketing allows readers to purchase items using a special link that earns commissions back on their purchases. But why stop there?
You can also create merchandise related to what's featured in the article, and provide consulting/coaching services as an expert — all while staying within Medium guidelines and terms of service!
You can include affiliate links in your stories and earn a commission when readers make a purchase through your link.
All affiliate links must be disclosed. If you received some form of payment for writing the post that must be disclosed.
No third-party affiliates or multi-level marketing is allowed.
Remember to follow Medium's guidelines and terms of service when monetizing your content.
Formatting
Formatting on Medium is its own process. Not hard, just different. Several writers have written articles on how to format on Medium.
There are videos and diagrams, infographics, and basic instructions on how to format your article on Medium.
The article that I have found most helpful is here.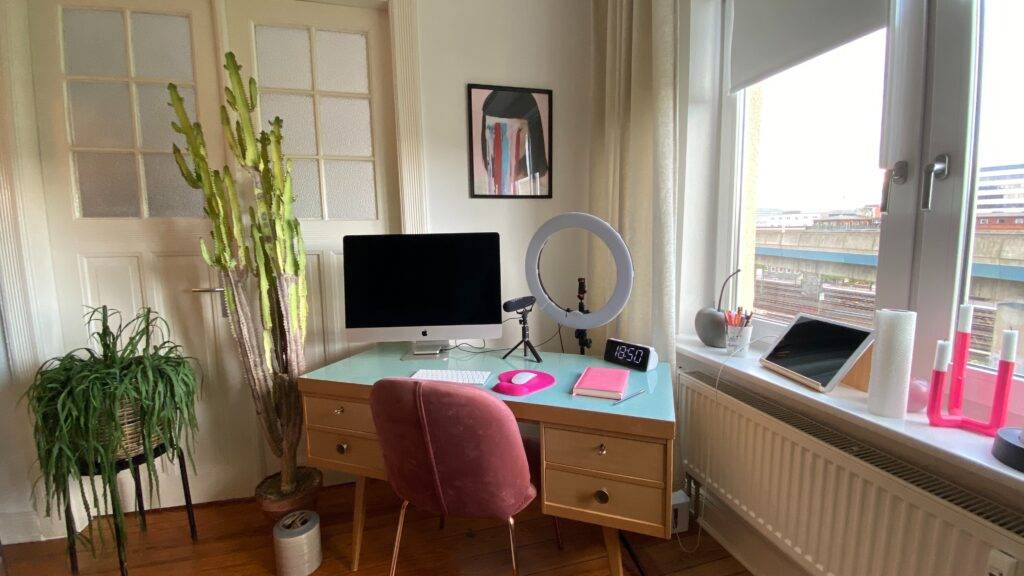 SEO and tags
Make sure you optimize your content in order to maximize its visibility on Medium.
Utilizing relevant tags when publishing stories is one of the best ways to ensure that they can be discovered by readers and potential income earners alike.
This is a great way for you to reap the rewards associated with SEO, even though it doesn't use traditional search engine optimization tactics as other platforms do!
Want to ensure your content on Medium reaches a larger audience? Make sure to take advantage of the platform's helpful features!
Utilize relevant tags when publishing, create catchy and descriptive titles, incorporate keywords into headlines and stories, and use visually appealing cover images — all this can boost visibility.
Get started today for maximum outreach potential!
Pictures and Tags
Using images and tags on Medium can help improve the visibility and discoverability of your content on the platform. Here's how:
Including visually appealing images in your stories can help them stand out in users' feeds and attract more clicks.
Using relevant tags when publishing your stories can help make your content more discoverable on the platform.
When users search for specific tags, your stories may show up in the search results.
Overall, using both images and tags can be helpful for improving the visibility and discoverability of your content on Medium.
It's important to use them effectively and appropriately, as overusing tags or using irrelevant ones may have a negative impact on your content's discoverability.
here are the rules
There are a few community guidelines that all Medium users should bear in mind when publishing and interacting with others.
These etiquette rules exist to ensure everyone's safety, comfort, and trust within the platform – so let's do our part! It's important not to spam or self-promote; any type of hate speech, harassment, or bullying won't be tolerated either.
Keep your posts genuine by sharing original content – no plagiarism necessary – nor is advocacy for illegal activities allowed on this medium (literally).
Let us honor each other as we create meaningful conversations together!
Posts should not violate the copyright or intellectual property rights of others.
If you see a post that violates these rules, you can report it by clicking the "Report" button located at the bottom of the post.
Medium will review the report and take appropriate action if necessary.
There are a few ways to get more followers on Medium:
To get more followers, create exceptional, original content. Make sure to add relevant tags so others can easily find your work.
Take advantage of social media and other online platforms by sharing stories there too! Interacting with fellow users will help you build relationships as well; comment on their posts and show appreciation for what they've created through claps or likes.
Another great way to reach a larger audience is by joining a writing community or publication – it's an opportunity that shouldn't be overlooked!
Participating in Medium events & challenges is also very smart – who knows how many potential new readers might become acquainted with your words this way?
Finish off the perfect presentation combo by making catchy titles/cover images; these are key ingredients when attracting viewers' attention quickly amidst all the competition out there!
Collaborations on Medium
Collaboration can be a powerful way to boost your writing and expand your reach on Medium!
Here are some helpful tips for connecting, engaging with, and inspiring collaboration from other writers in the platform:
1. Join Writing Communities & Publications – Get out there and find groups or publications that match up nicely with what you write about so you know who else is working towards similar goals as yourself.
2. Engage With Other Writers – Take time each day (or even just once a week) to comment on stories of others whose work resonates with yours — it's an easy way to start building relationships right away; bonus points if they end up following/clapping back at ya!
3. Reach Out Directly To Writers You Admire – Can't help but think any writer would love hearing why their stuff matters?
Shoot them a message directly showing off your appreciation — not only will they likely respond positively, but potentially could also lead down the path of future collaborations too!
If this post helped you, inspired you, or heck, even if you read this far… please take a moment to choose one of the pins below and PIN IT on Pinterest!