How to Use Alexa for Meditation
Whether you're feeling stressed out from the kids, work, or just life in general… or you're looking to create a daily relaxation routine, meditation is perfect for literally everyone. Even if you're not an angry mom, set aside some time every day for a quick meditation break to help alleviate stress and clear your mind.
HOW TO MEDITATE WITH ALEXA
Did you know you can use your Amazon Echo to meditate? I discovered this trick a while back and knew I had to share it with my fellow moms!
Pro tip: Say "Alexa, loop mode on" to continue to hear the meditation after it stops. For example, the thunder and rain sounds I listen to are 2 hours long. I put it on loop mode to keep it playing 'til morning.
Create a Calm Environment
I know this isn't always possible, especially with little ones around, but in order to get the best results with meditation, try to make your environment as calm as possible. For me, that means I'm surrounded by books, Tarot cards, and crystals. For you, that may mean something else entirely.
My 18 year old likes to take milk baths with crystals all along the edge of the bath tub while listening to guided meditations. Whatever floats your boat!
Supplies I use for my meditation space:
tapestry/rug
crystals
sage
Which Amazon Echo is Right for You?
We are huuuuuge fans of Amazon Echo, aka Alexa. We have the original Echo, the Echo Show, the Echo Dot, and Echo Auto. If you're just joining the Alexa family, the Dot is the most affordable option, and it serves its purpose. We like our Echo Show, but it's not really worth the cost upgrade unless you watch a lot of videos (we don't). You can get a refurbished Echo Dot for less than $30.
Now, let's learn how to meditate with Alexa.
Each of these are skills you can easily enable on your Echo.
Mindful Meditation provides a suite of meditation sequences at various lengths for you to help practice mindfulness and bring you back to the moment. To start, simply say, "Alexa, open Mindful Meditation."
There are five different meditations available:
– Three minute meditation mindfulness of breath
– Four minute body scan to focus on body awareness
– Five minute tension release meditation
– Ten minute inner wisdom meditation
– Twenty minute complete meditation with a focus on bodily sensations, sounds, breathing, feelings and more
"Alexa, open Headspace." (NOT the best option!)
Headspace says it is meditation made simple, but the fact of the matter is, you're JOLTED awake by ads as soon as the short meditations are finished. Who wants to get into meditation mode and then get snapped out of it? No thank you!
I saw this written in a few reviews:
I've been playing around with different Alexa skills that can help me transition to sleep. Headspace's bed time meditation is a wonderful exercise, guiding me into the comfort of my bed and helping me release my thoughts into dreamland. However, just as I had done so and dozed off I was startled awake by an energetic advertisement for the Headspace app. Now I don't mind advertisements, but I do think that it was quite discouraging to hear one as I am relishing in the product of my meditation. I would much rather hear the advertisement prior to my meditation experience.
Guided Meditation is a meditation skill by Stop, Breathe & Think featuring over 70 guided meditations designed to reduce the stress and anxiety of daily life.
Say "Alexa, open Guided Meditation" and a soothing voice guides you through short meditations between one and nine minutes in length.
If you don't like the currently playing meditation you can always say "Alexa, play next" to jump to a different meditation.
Stop, Breathe & Think also has another Alexa Skill called "Meditation Timer" for timed soundscapes.
Experience a peaceful Japanese garden with a running stream and authentic Japanese instruments. Perfect for relaxing, studying, meditating or sleeping.
Other sounds available:

-Healing Sounds
– Japanese Garden Sounds
– Spirit Sounds
– Himalaya Sounds
– Beach Sounds
– Desert Sounds
– Wolf Sounds
– Thunder Sounds
– Borneo Sounds
– Cosmic Sounds
– Celtic Sounds
– Delta Sounds
– Future Sounds
– Sailing Sounds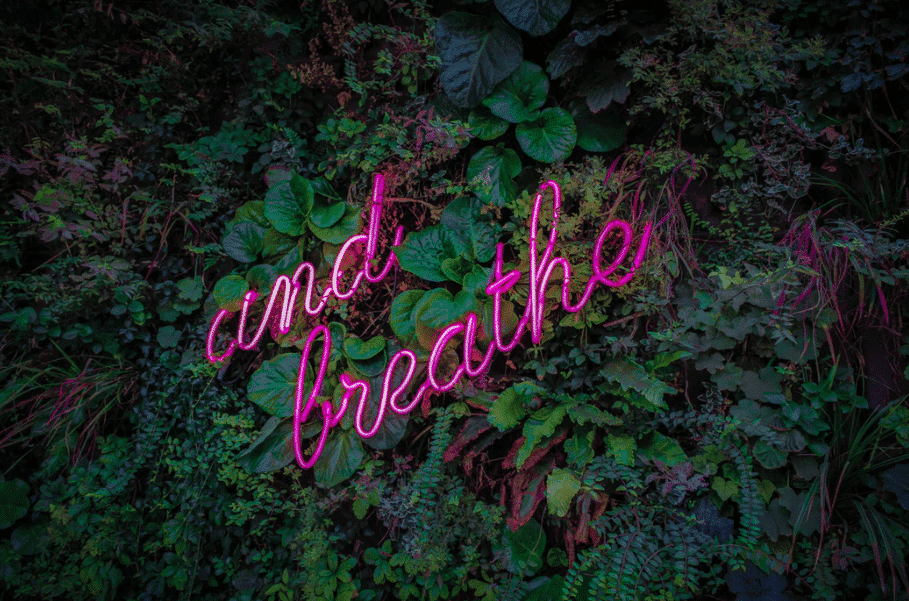 Whether you're stressed, anxious, sleepless or just need a pause in your day, you'll want to dive in and experience the benefits of meditation. You can tell Alexa which topics interest you, and she will suggest some meditation options.
Say: "Alexa, open Meditation Studio." Alexa welcomes you to the virtual studio and lists the types of meditations available, such as sleep, stress, happiness, and performance.
Meditation Studio Options:
"Alexa, Ask Meditation Studio to play a Happiness Meditation"
"Alexa, Ask Meditation Studio to play a Sleep Meditation"
"Alexa, Ask Meditation Studio to play a Stress Meditation"
and more!
"Alexa, open Sweet Dreams." (Personal FAVORITE!)
With Sweet Dreams, Alexa asks if you want to hear sounds or meditation. You can say, "Alexa, ask Sweet Dreams to list sounds (or meditations)" if you would like a list.
Say: "Alexa, open Sweet Dreams" to be guided into relaxation any time of day or night.
Available sounds:
rain
stream
forest
canyon
brook
desert
surf
Available meditations:
welcoming the day
falling asleep
soften and relax
breathing in waves
review the day
Short on time? One Minute Meditation is perfect for busy on-the-go humans. This skill guides you through a one-minute meditation for a quick relaxation break. Say, "Alexa, open One Minute Meditation" to get started.
I hope these 7 Alexa skills help you get started with quick guided meditation sessions each day. If you have any meditation tips, please leave them in the comments!