Want to Write More Blog Posts? Start With Writing Every Day
Starting a blog for free (or cheap) comes with pros and cons. The pros are that you're doing it without spending a lot of money. The cons? Well, they're not cons to me at all because I love writing, but you're going to have to write your ass off. There are no ifs, ands, or buts about it – when it comes to creating a blog, you must write… a lot.
Why do you write like you're running out of time?
Write day and night like you're running out of time?
Every day you fight, like you're running out of time
If you don't recognize that song, we can't be friends.
Start a daily writing habit
This isn't actually a post about writing every day, it's a post about typing every day. If you're typing at a snail's pace, use a free online typing program to improve your speed. The faster you can type, the faster your next blog post will be written. 😉
This post will cover:
benefits of writing
how to develop a daily writing habit
how to be more disciplined
and more
It will not cover how to write blog posts but I do talk about setting up a blog, making money as a blogger, etc over in my PIPs membership.
I started a challenge over in my Passive Income Pathways group and it involves creating a blog from scratch, and building it to $1,000 income per month within the year. To do this, we each have to write… a lot! Instead of writing when you feel like it, you have to discipline yourself and write every day. Even if it's just for 20 minutes at a time, you must prioritize writing.
Stephen King once said, "If you want to be a writer, you must do two things above all others: read a lot and write a lot".
Benefits of writing every day
The sooner you get in a habit of writing every morning, or every evening – whenever works for your schedule – the sooner you'll reap the benefits like these monetized bloggers have.
The purpose of writing every day, in regards to this post at least, is so you build your blog from $0 to $1000/month as quickly as possible. I'm not talking about in a hurried or rushed way, but by building a solid foundation of helpful content that you will serve your audience with. This begins by writing and hitting publish.
Self-discipline. One benefit of writing every single day no matter what is better self-discipline. How many things do you do each day, without ever skipping a day? Writing can become as routine as brushing your teeth, if you make it a habit instead of making excuses as to why you "can't" do it.
Self-awareness. I assigned some tough homework to my coaching clients this week. I told them they have to write a letter to themselves… a super honest letter about why they deserve wealth. We are a bunch of women, all different ages, with all different levels of trauma. The letter will be more difficult to write for some than for others, but nobody is going to be able to write that letter with ease.
Writing makes us become more self-aware. We think more about our actual thought processes. When we make writing a habit, we can even improve our self-esteem. Being able to stick with a habit every single day is no easy task, but when you do it, you feel this huge sense of accomplishment.
Darius Foroux talks about the benefits of writing and how writing every day helps us see the power of compounding in action. He says, "writing every day will demonstrate the power of compounding like very few other things can". This is so true!
"Writing is hard. . . . Coal mining is harder. Do you think miners stand around all day talking about how hard it is to mine for coal? They do not. They simply dig." – Cheryl Strayed
Cultivating a daily writing habit is critical.
You have to write, even on the "bad" days. Even when you're experiencing what people call "writer's block". Much like you can't take a day off from being a mom, or partner, you shouldn't be taking time off from writing during this challenge.
Good news! You only have to write on days that end in "Y".
Sunday
Monday
Tuesday
Wednesday
Thursday
Friday
Saturday
My dad once got me a keychain that said "I'm only bitchy on days that end in Y". I was like 15 and as I type this, and I'm now a mother, I realize how inappropriate that was. 🤣 But yes, you only have to write on days that end in "Y". Now that we've covered the basics, let's talk about how you're going to make that happen.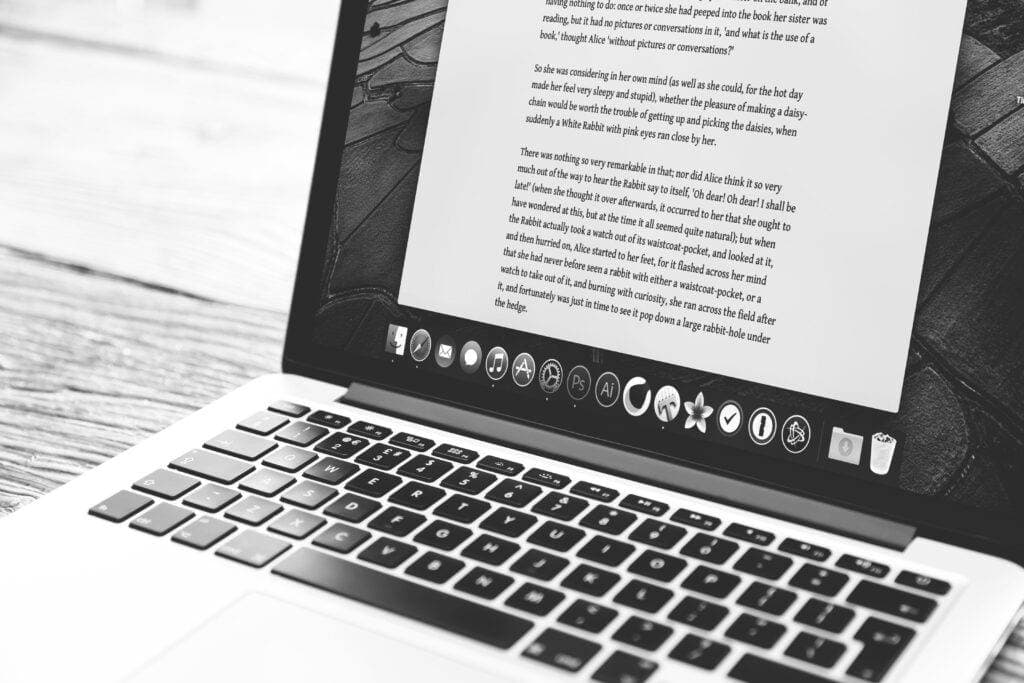 Set a daily reminder. If you're the type to forget, or the type of person who needs that extra push each day, you need to set a reminder. 6AM, wake up and write. Or 8PM, write then go to bed. Whatever your day looks like, ideally it should include an hour of writing. At the bare minimum, 25 minutes.
Time blocking can help you to get into the flow of writing, and stay in it. If you know that 7AM-8AM is "writing time", it's writing time. Period. Nothing else is allowed to interrupt. Here's some more info on time blocking.
Write about fun stuff. You should love the topic you're writing about on your blog. But if for some reason you aren't feeling it today, that's fine. You still need to write. No using writer's block or any other excuses. Yes, we're busy – we're busy every day. You have 24 hours to figure out where you can squeeeeeeze out 25-60 minutes.
Set accountability metrics. Instead of saying "I will write every day", you need a specific, attainable goal. How many words will you write each day? How many minutes will you write each day? Will this goal increase each week, each month? Will you write more words on the weekends?
You can't change your behavior without knowing how to measure it. That's why specificity is so important- if you want to change, you need concrete data that will give you an accurate portrayal of your own habits in order make necessary changes.
There is a site called 750words that is a distraction-free writing option, if you're struggling with consistency. You can write whatever you want, without having to worry about publishing it, and it tracks your "streak" – how many days in a row you write. You earn badges and it makes it a bit less boring than just logging in to write.
I LOVE writing, I do it every day and I literally look forward to waking up in the morning to write, but I know not everyone is that way. I think sites like 750words can be extremely helpful if you aren't naturally in love with writing, and badges and streaks encourage you.
If you write blog posts, you can pull them over into your WordPress editor after you write, or you can just start in WordPress, to begin with. Better yet, start in Jasper. 😉
Get an accountability partner. Use a site like FocusMate, or ask your friends if they need an accountability partner or body double. Set up a time where you log on and are accountable to someone every day. This can feel tedious, but sometimes it's the only way to get things done.
Prioritize writing. It is easier said than done, of course, but we all have the same 24 hours in a day and if you truly want to make writing a daily habit, you will make it happen.
Just like when people are finally fed up and ready to lose weight, they make time for healthy eating and the gym. They always had the same 24 hours, but now they are prioritizing their health and wellness. This is the same damn thing. Are you ready to prioritize your writing, your blog, your future? This is about discipline. No discipline = no results!!
Write something new. Need writing prompts? I have several blog posts for journal writing prompts. If you're writing just to get in the habit, these can be helpful. If you're writing for your blog, they probably won't be.
Don't break the habit. Just like when you're getting in the habit of working out, as soon as you take a rest day, you risk turning one rest day into multiple rest days and then getting back to exercising … when? In the new year? I mean, come on. We've all done it. Don't do that with writing.
Make it easier. If you are struggling or limited on time and really want to press the easy button, find an AI tool you like. The easiest one to get started with is Jasper and I've written a full guide to Jasper on my blog. Some people may think it's cheating – especially book writers – but being able to command a robot to write with you is pretty neat, if you ask me.
I write every day as if my life depends on it, because it does. The life I created did not magically appear. I worked hard for it and I wouldn't have this view from my kitchen table if I didn't stick with writing.
Set boundaries. You must set boundaries both with yourself and your family and friends. I have coached many women who say their husbands or kids don't take their online work seriously. That is a boundary issue.
Be honest with yourself. Listen, I know this isn't going to be something you enjoy hearing, but if you tell me you "don't have time to write", and you have Facebook, TikTok, or any other social media you're active on, I'm going to call bullshit. Lying to yourself and to me, saying you have no time, doesn't do anyone any good.
Take a step back, look at your 24 hours and how you're spending them each day, and pick a time to write each day. If you can update your Facebook status, read drama updates, etc, you can write. PERIOD.
If this post helped you, inspired you, or heck, even if you read this far… please take a moment to choose one of the pins below and PIN IT on Pinterest! 🙂